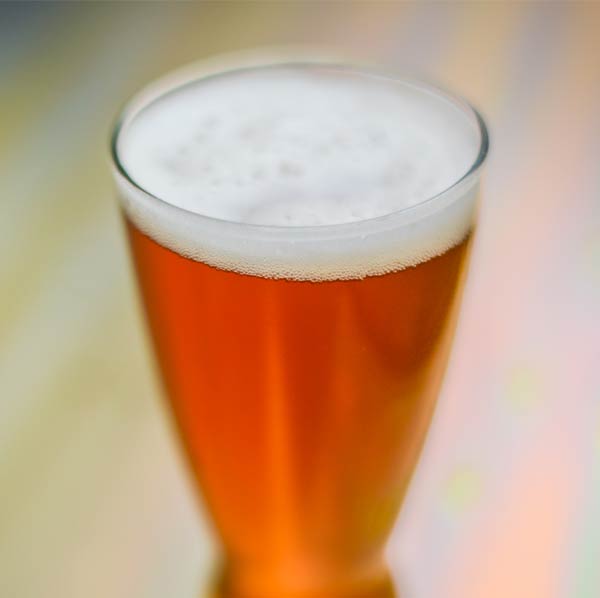 Kvass is an ancient Russian beverage that has been around for much of the country's history. The style ferments bread or flour along with other locally available ingredients to create a low-alcohol, bready ale with a hint of tartness from Lactobacillus.
The Tsar's Kvass is a modern day take on the Russian brew. It forgoes spontaneous fermentation and isntead uses cultured brewer's yeast. The tartness is achieved by preparing sour wort to be added to the boil, and the recipe even includes directions to make your own rye bread to brew with. The result is an "imperial" kvass weighing in at a whopping 4%.
The Tsar's Kvass
INGREDIENTS
6.0 lb (2.7 kg) Rye bread*
3.0 lb (1.3 kg) Pale malt
1.0 lb (454 g) Rye malt
4.0 oz (112 g) Rice Hulls
0.5 gal (1.89 L) Soured Wort*
0.5 oz (14 g) Hallertauer hops (60 min)
0.07 oz (2g) Grains of Paradise
1 oz (28 g) Hallertauer hops (flameout)
Fermentis T-58
*See directions below to bake your own rye bread.
SPECIFICATIONS
Original Gravity: 1.040
Final Gravity: 1.009
ABV: 4%
IBU: 7
SRM: 4
DIRECTIONS
To brew this kvass recipe, cut bread into small cubes. Mix bread with grains and mash at 152°F (67°C) for 90 minutes. Sparge and add soured wort to kettle.
Boil for 60 minutes adding hops and spices at stated intervals. Cool wort and ferment at 65°F (18°C)
Recipe for 0.5 gallons (1.89 L) soured wort
8.0 oz (226 g) light dried malt extract
3.0 oz (85 g) uncrushed base malt
Directions:
Mix DME with water to make 1/2 gallon. Bring to boil and cool to 120°F (49°C). Add grain, place in a container where it's protected from oxygen and maintain at 90-110°F (23-43°C) for 2-4 days. The wort will be more sour the warmer and longer it ferments. It will smell sour and grainy when ready. You may also notice DMS (cooked corn), which will boil off.
Recipe for 6 lb (2.72 kg) rye bread
2.0 lb (0.9 kg) bread flour
2.0 lb (0.9 kg) rye flour
48 oz (1.4 L) beer such as Berliner Weisse
2 tsp (10 g) yeast
Directions:
Rise and bake in four loaves accord according to directions for Cursty Berliner Bread on page 44 of the May/June 2014 issue of Zymurgy magazine. Rye has no gluten, so the bread will be very flat. Bake on cookie sheets to fit multiple loaves in the oven.
Alternatively, you can opt for store bought rye bead. Just look for something of higher quality.
source: HBA